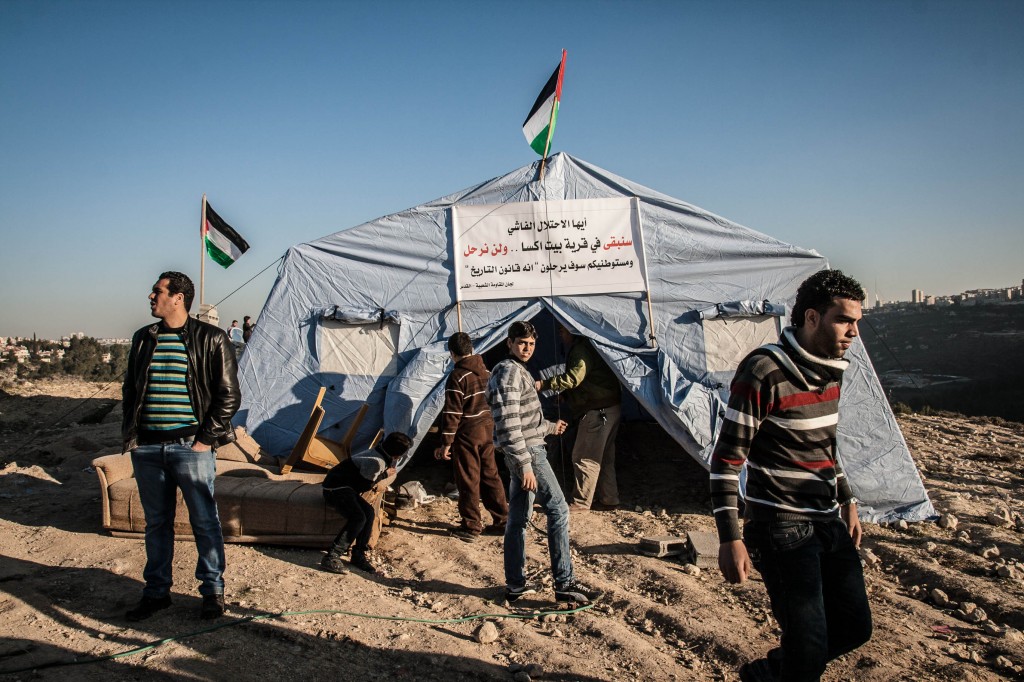 Three days ago a new palestinian village was founded: Al-Karama. The people of Beit Iksa wanted to protest with this tent camp against the building of the seperation wall on their land. It was the second tent camp Palestinian activists used since the start of this year. Today, Al-Karama is no more. Israeli police destroyed the village last night.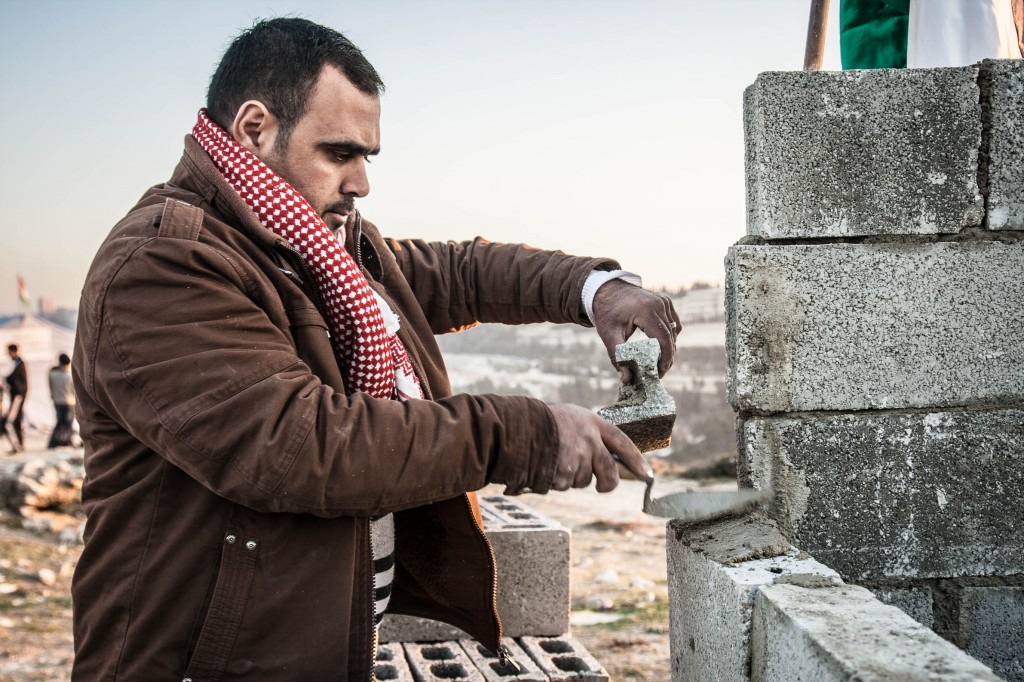 At Al-Karama activists started to build a mosque.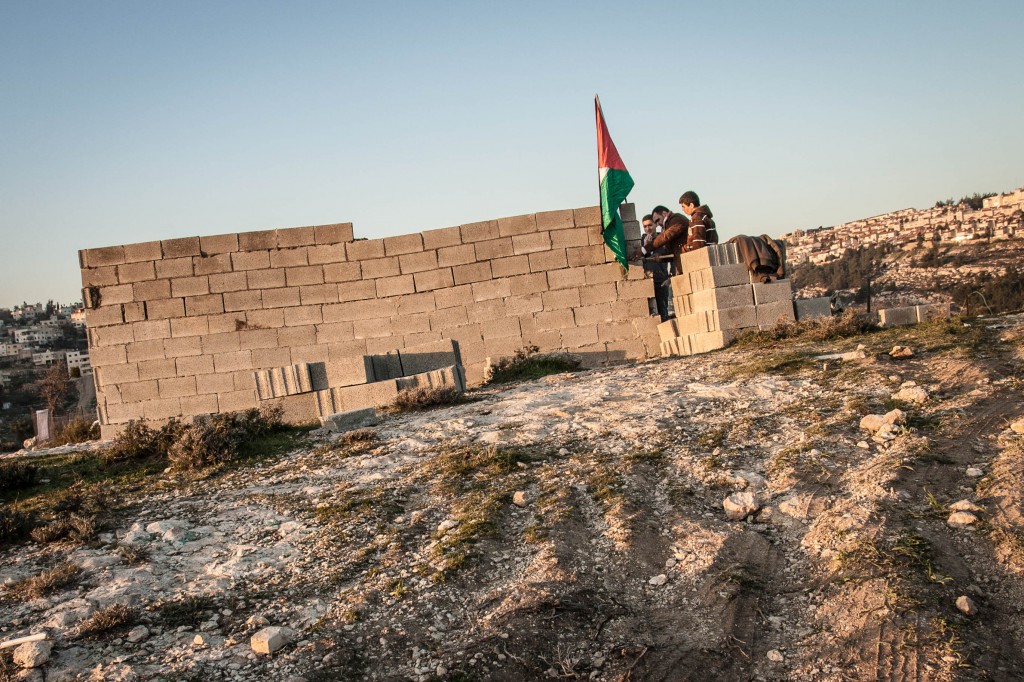 The mosque was later destroyed by Israeli forces.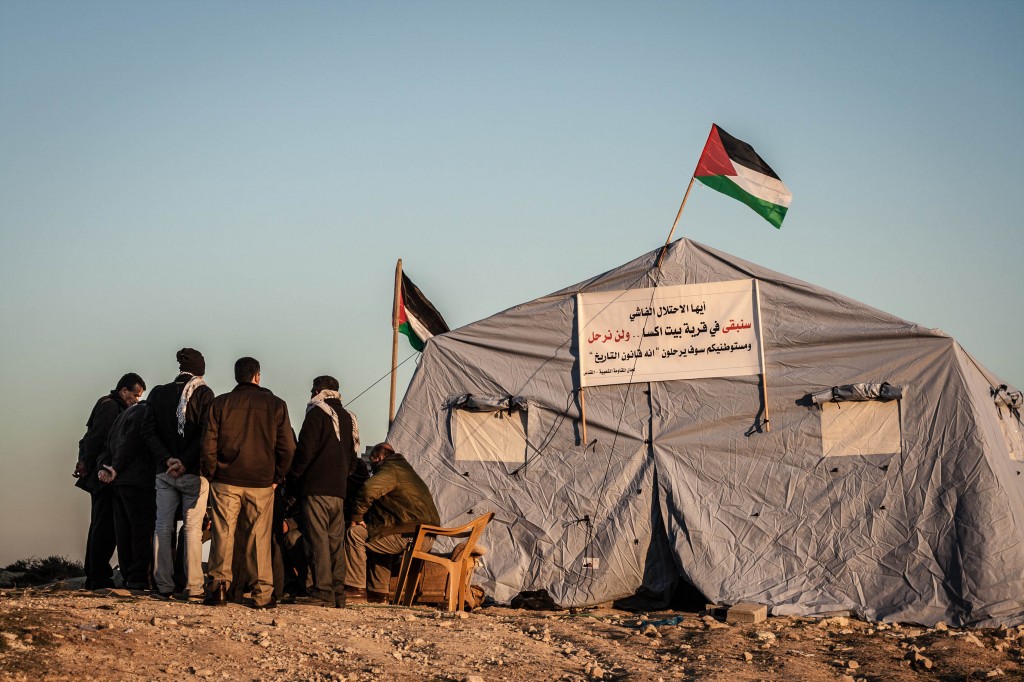 After a couple speeches the activists debate.
Mohammad Habab, 21, Beit Iksa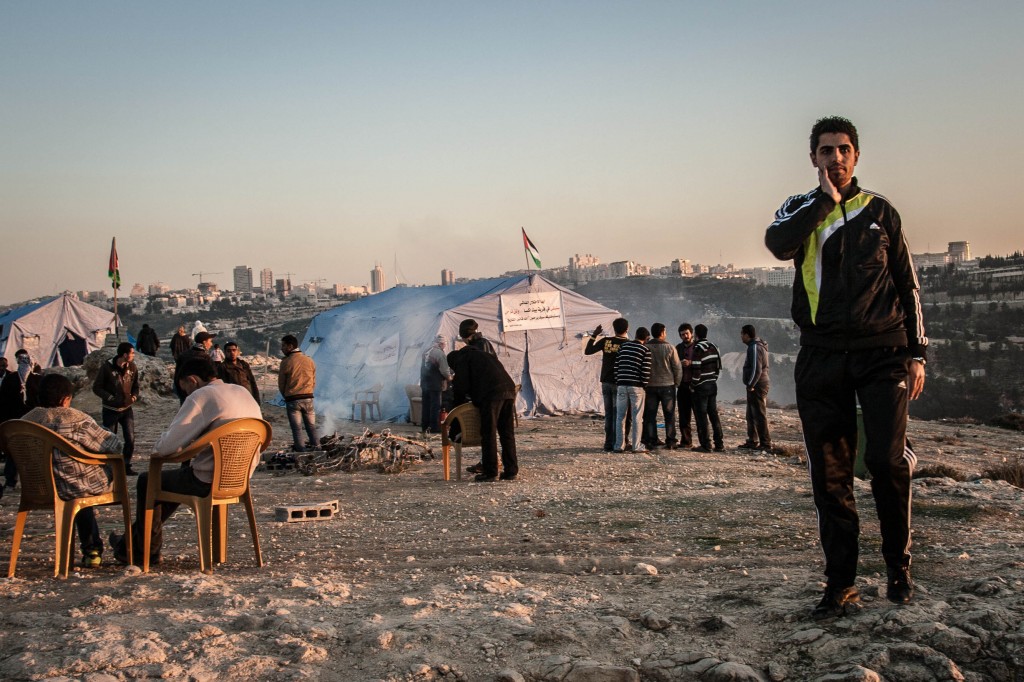 A view of the camp.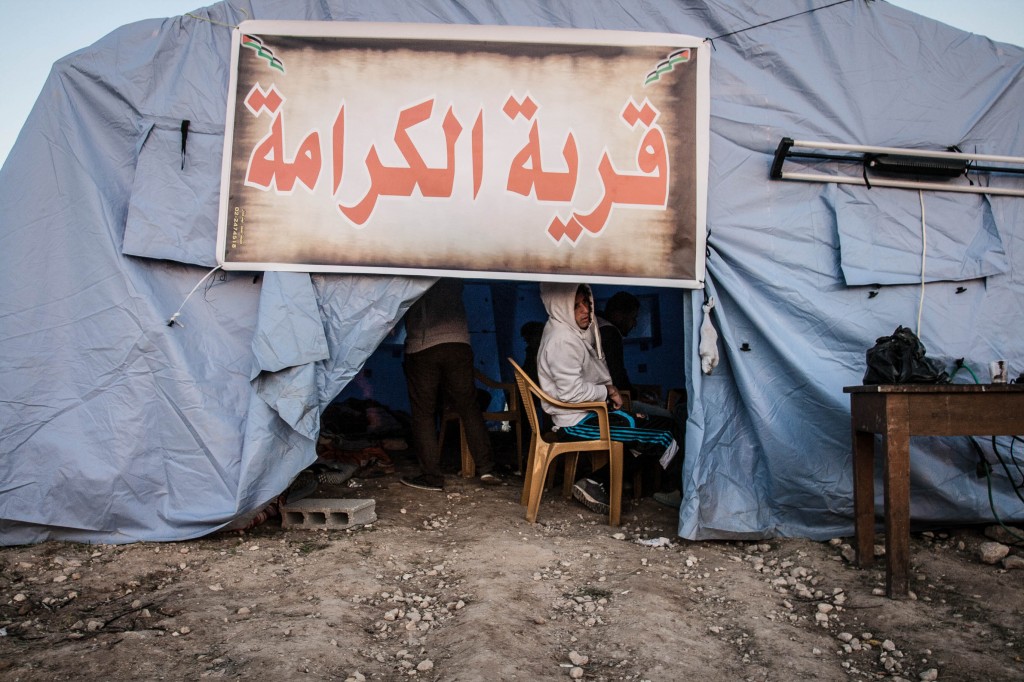 An activist looks out of the makeshift sleeping tent.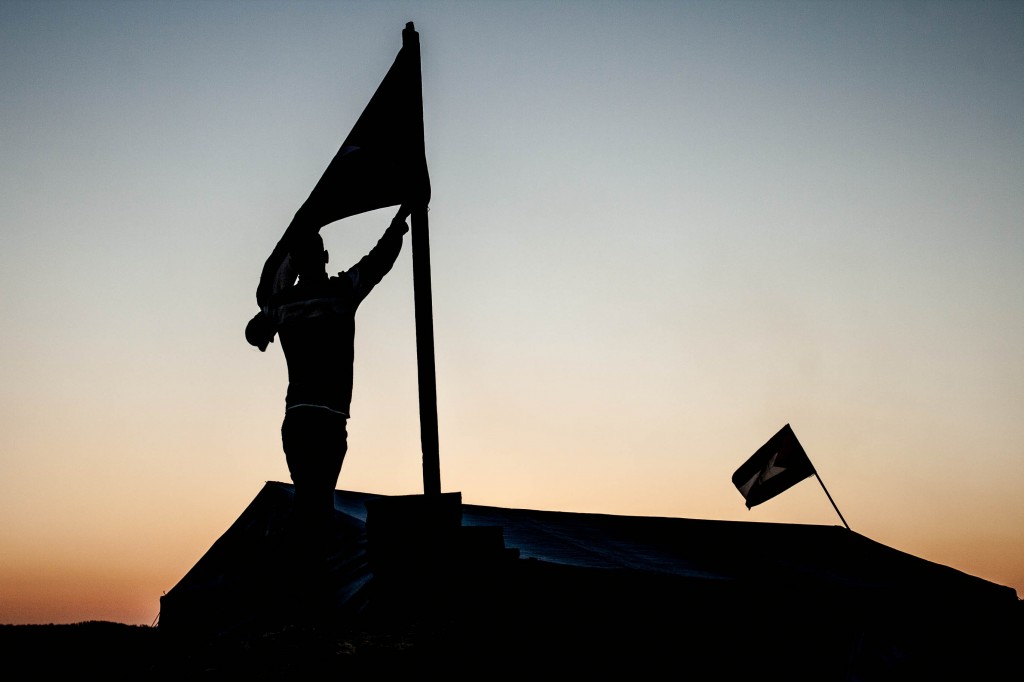 Sundown.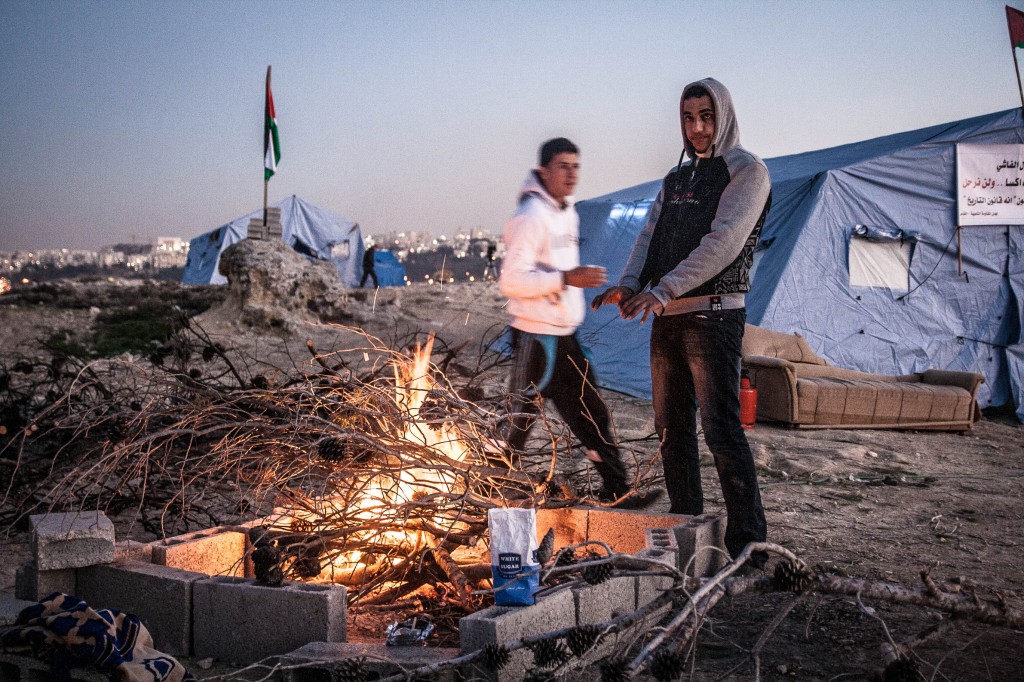 After sundown the activists started a fire. At 3 am Israeli forces arrived at the camp.