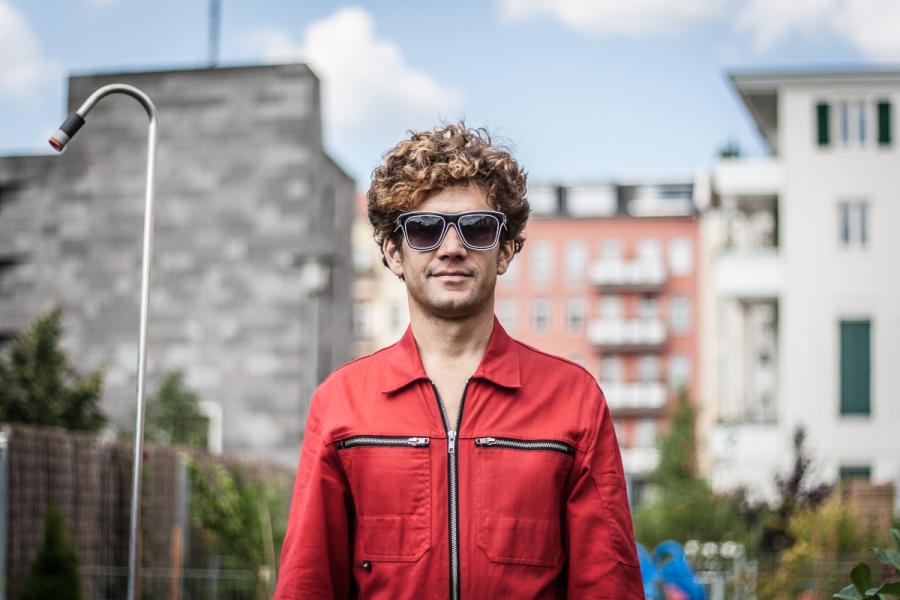 This is John Dyke. He grew up in Melbourne, Australia and lives now as a singer in Berlin which is nothing special. Berlin is, thankfully, full of musicians. But Dyke is somewhat special because he does not live in Neukölln or Kreuzberg – he bought a house in the middle of the city and lives there now with wife, kids and a garden. And he sings about that life – in German.
It was 20 years ago when he first came here. He worked for the percussion company Sonor. And one day he walked into a bar and ordered a beer. "It was awesome to see that you order a beer in Germany and somebody only draws a line on your beermat to count the number of beers you had. The people trusted each other. Something like that would be unthinkable in England."
John Dyke fell in love with the country. He stayed and is now something like a culture ambassador of it. The 'Goethe-Institut' is dedicated to promote German language and culture in the world and regularly books him for events from Usbekistan to New York.