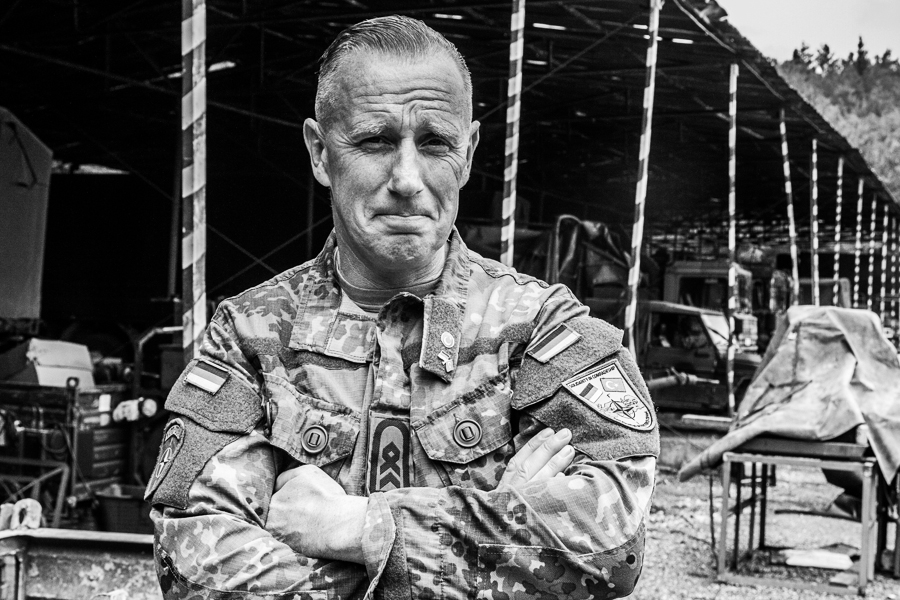 This is Thomas W., technician with the German army. Being part of a Nato-deployment, he was stationed in South Turkey for three months. Look at his shoulders, they tell alot about him – because they are empyty. Thomas W. wears his uniform badge on his breast.
He is a optimistic, funny guy from Hamburg trying to cope with the boredom of this deployment. In the back of the picture you can see the improvised workshop where he and his team tend to the cars and trucks of the German units.
You can read my full (German) report about this Nato-Operation here.