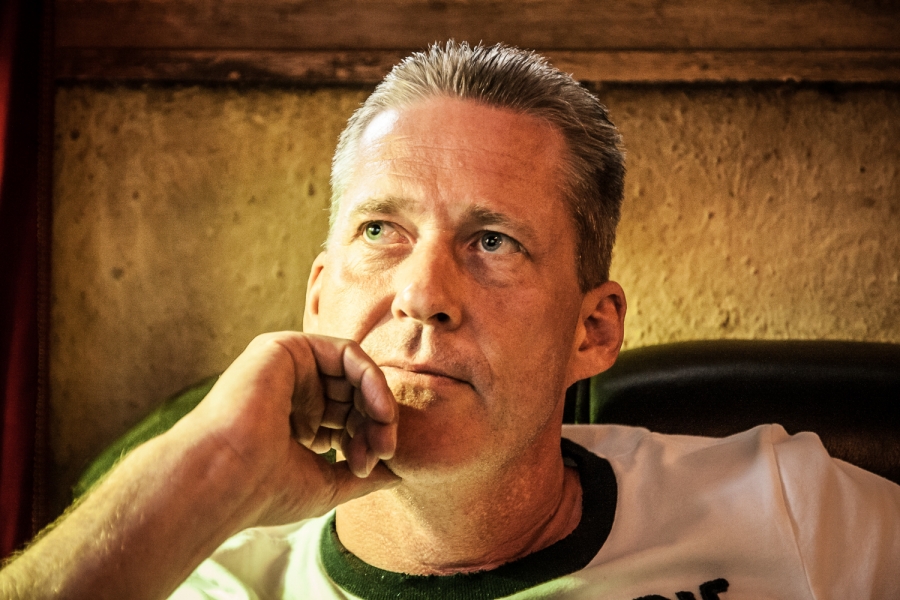 This is Uwe Behrens. He is a homicide detective with the Berlin Police Department. I had invited him to watch with me "Tatort" – a hugely popular crime series that gets screened every Sunday in German public TV (IchWerdeEinBerliner has got a thorough explanation of this phenomenon.)
Behrens joined the police straight after his A-Levels in October 1987. He was trained and soon started to work in the "fraud"-department. "I did very exciting things such as handling delays in filing bankruptcy petition", he says ironically. For him this work meant too less of the real police work: getting out, talking to people, interrogating them. "We came with a horde of tax accountants to collect files and binders." He soon switched departments. Since 20 years he is working now in the homicide department – and there was this one case he could not forget.
He was still a greenhorn in February 1993 as a man walked into a car shop in Berlin, entered the office, drew a shotgun and killed Doris Kirche, an employee at the firm since 25 years. She was an ordinary women in the Mid-Fifties and did impeccable work. Behrens and his colleagues did not know why somebody would shoot her. They looked for evidence, crumbs of clues. They did not find a thing.
"At one point I almost did not care anymore who shot her, I only wanted to know why this women had to die", he says. Her death made no sense. Five years later they follow a new lead and they can arrest the murderers. Doris Kirche had to die because she did not want to move out of her apartment. Her landlord wanted to charge more rent but he could only do that if she moves out. So, he had her killed. If an episode of Tatort would feature such a plot line people would debunk it as a utter nonsense. But, well, here it is. Sometimes reality is banal.
Uwe Behrens, however, is not a fan of Tatort. He loves the US-show Dexter. It is about a homicide detective who hunts down murderers at daytime and kills other people at night.