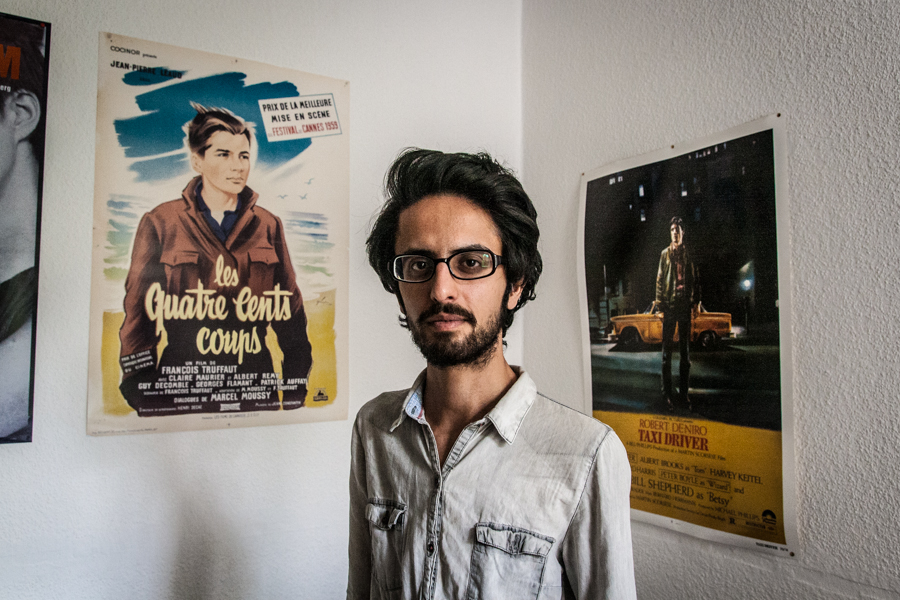 This is Hesam Misaghi, a 25-year old Iranian. Other Iranians are electing a new president today. He lives and soon studies in Berlin and has not seen home since three years. He is a dissident, he took part in the so called "Green Movement" which almost toppled the Iranian regime four years ago. But only almost.
But the oppression started for Hesam even earlier – because he is a Bahai, a member of a religious group that the Iranian government dsicriminates against. Once, he was five year old, did he visit his grandparents. This happened (in his words):
The door bell rang and when my grandparents opened they saw two bearded guys who began to search the apartment. After they found the library of my grandpa they confiscated his books. My uncle had deposited his whole collection of Tin-Tin-comics there. My favourite adventure was Tintins Journey to the Moon and I had to watch helplessly how these bearded guys took away the comics. They were not stupid, they knew exactly that Tintin is harmless. But they liked them and they had the power to take them away. I was really sad.
It started with comic books, in 2009 the police threatened to arrest him because he was a dissident blogger. They had already jailed seven of his friends. Hesam had to flee.