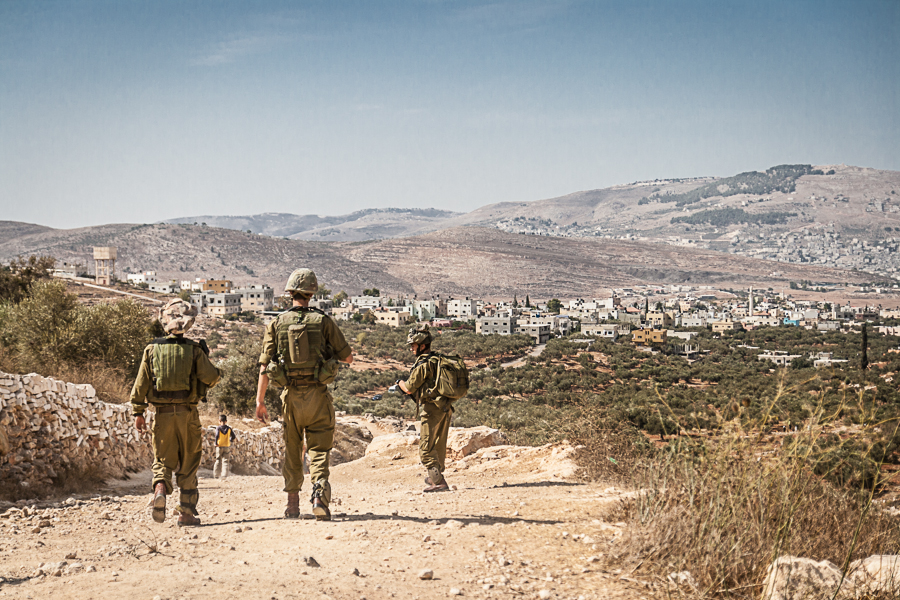 I only wanted to now how the occupation makes the olive harvest harder for the Palestinian on a tour through the West Bank in October. But I learned another message: My camera is cryptonite for soldiers.
A NGO had organised the tour and we were close to Olive orchards when a tractor arrived trying to cross the settler street in front of us. He did not suceed becaus an Israeli army jeep was blocking the way.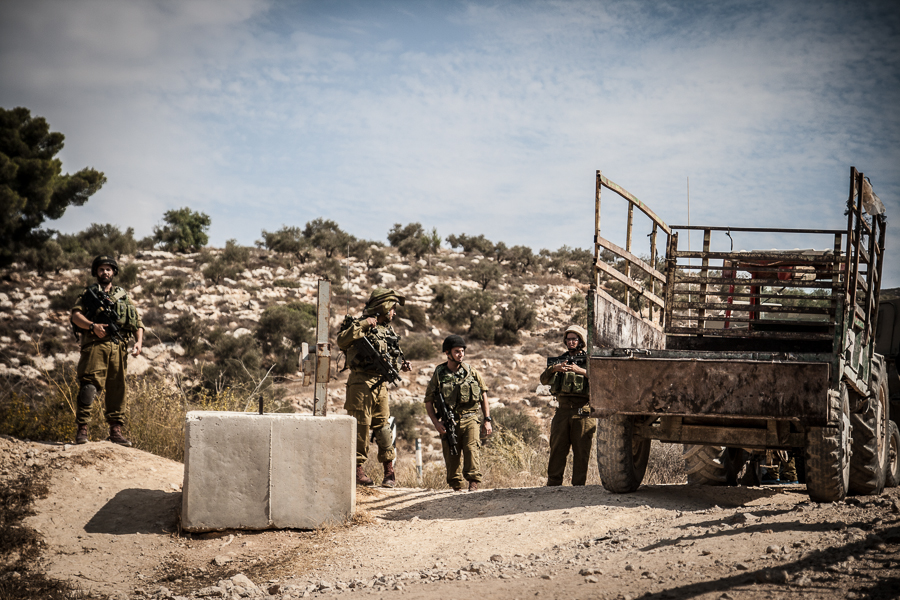 The soldiers did not really know what to do. They watched and called more troops in.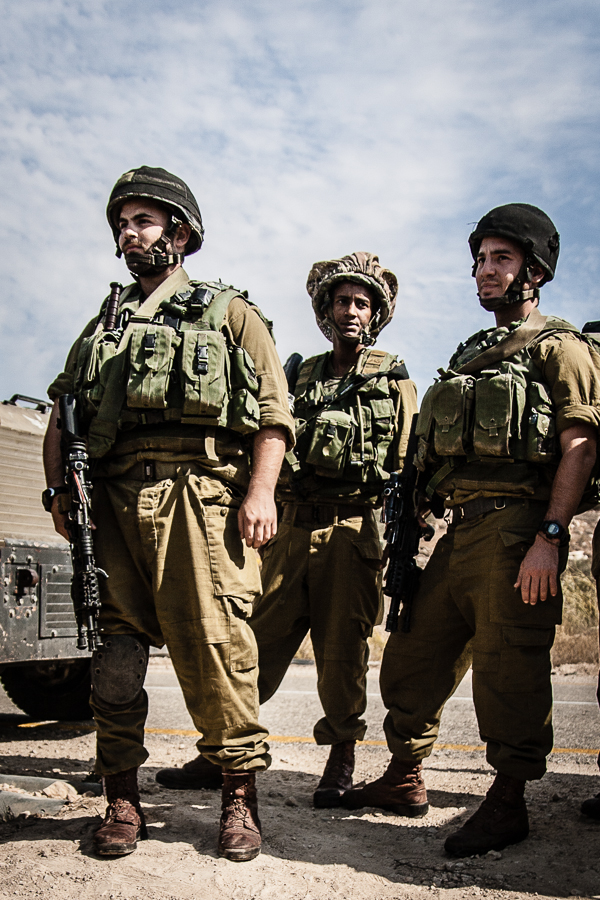 We were maybe 20 foreigners – with cameras and a lot of questions. The situation was tense, but not loaded.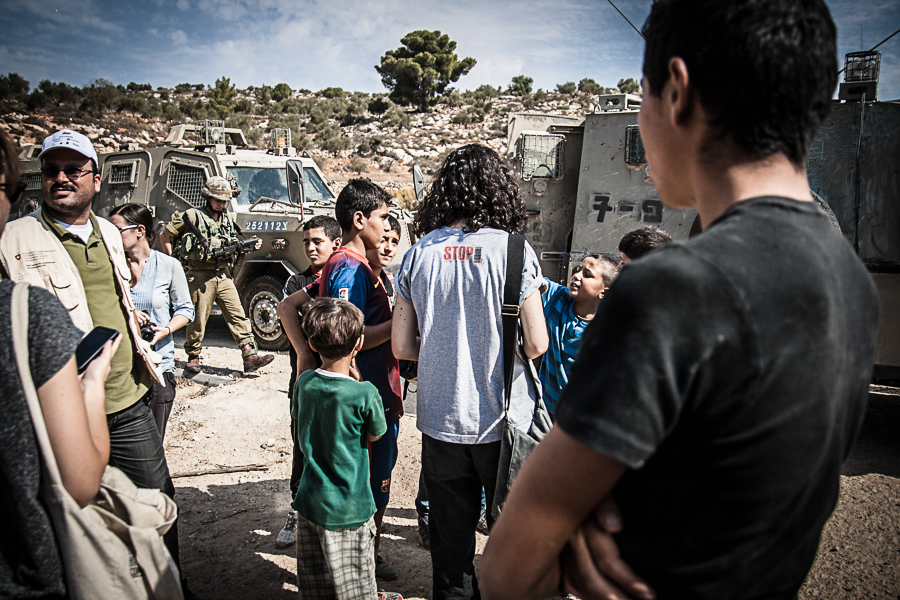 The soldiers got called in because the villages' kids supposingly threw stones at a settler bus that passed the road earlier. They ordered the kids to stay.
We watched the soldiers – and the soldiers watched us.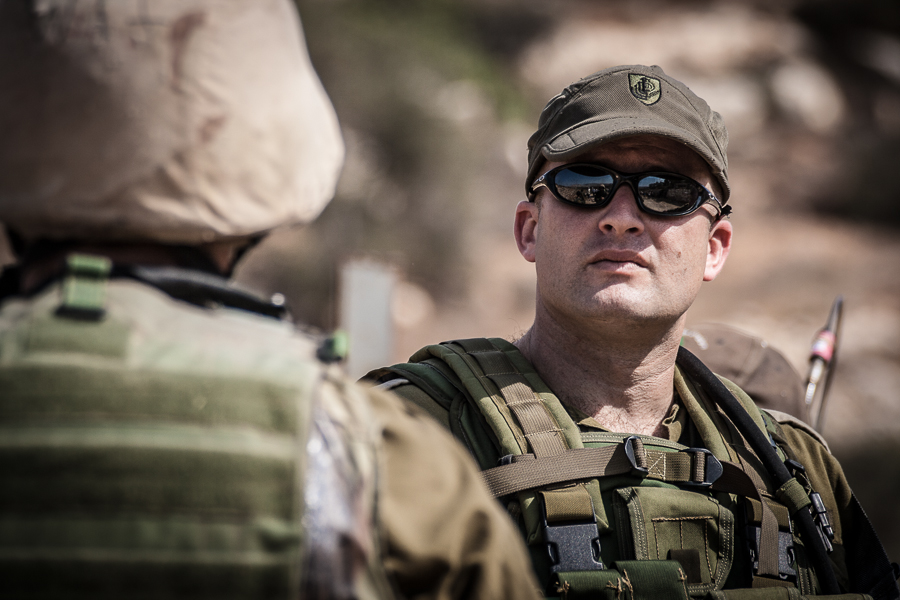 But not only them watched. There was one boy, he seemed to be the joker of the village. He had lingered around a couple of meters away and silently watched the scene.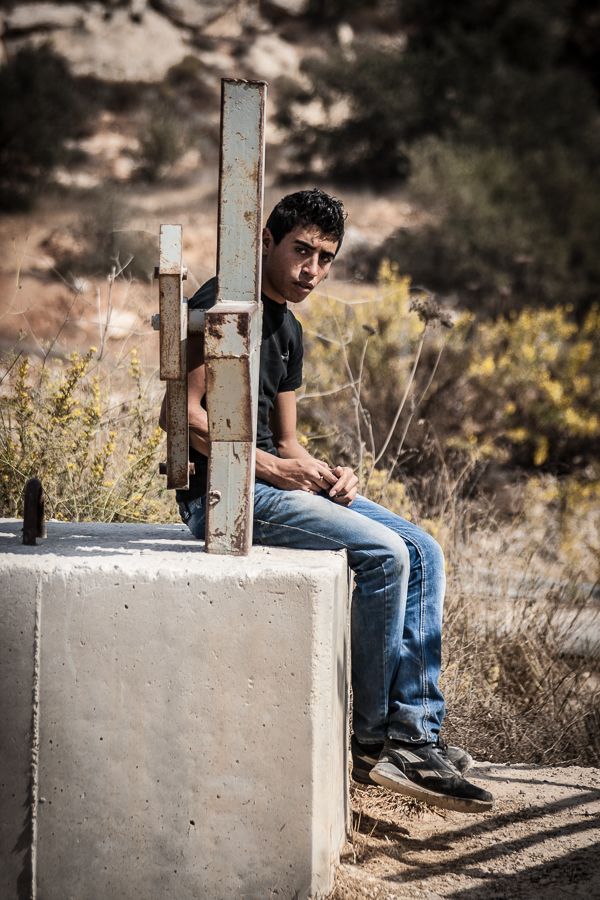 After twenty minutes – the situation eased. Some of us started to rest in the shadow. When suddenly the joker jumped onto a mule trying to the cross a three-man-IDF-blockade the soldiers had set up just minutes ago. He tried once, he tried twice and he finally let it go.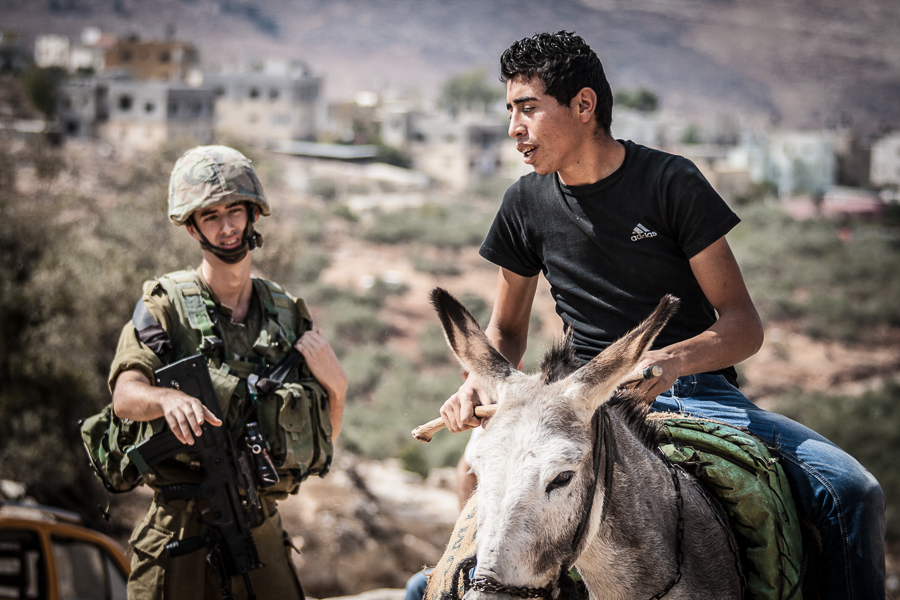 I am sure: without our cameras the joker would have not provocated the soldiers. Our shutter clicking was his applause. But: Without our cameras the situation could have gotten worse.
Because a few weeks after a West Bank-IDF-soldier told YNet this about the role of the media:
A commander or an officer sees a camera and becomes a diplomat, calculating every rubber bullet, every step. It's intolerable, we're left utterly exposed. The cameras are our kryptonite.