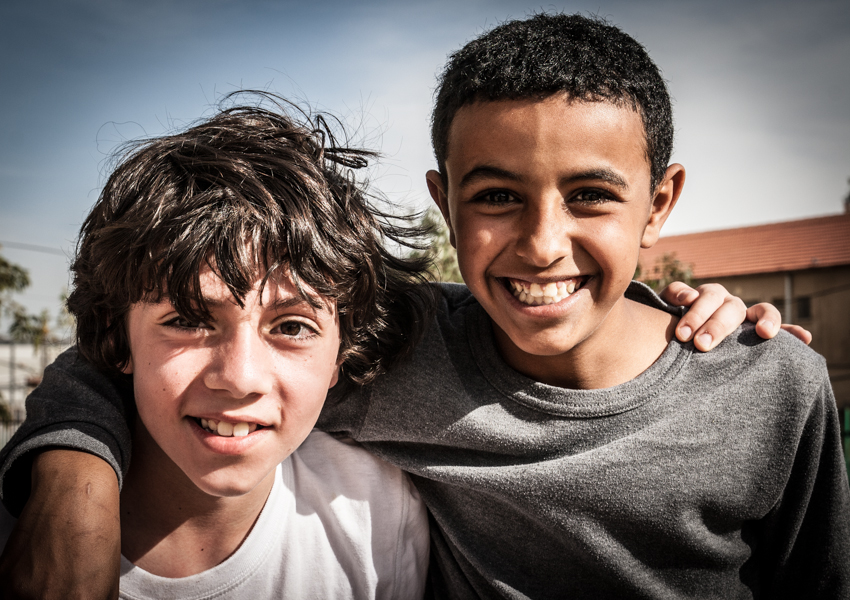 These are Itamar and Muthana. Itamar is a jewish boy and Muthana son of bedouins. They are best friends and attend the same class in a school in Be'er Sheva. That is special because the school system in Israel is segregated (like the rest of society). Schools like this are rare.
I am profiling Itamars and Muthanas school for a German kids magazine right now. I realised something interesting while writing the piece. Explaining this conflict on a kids level is actually really simple: "Two people, one home" like in "Two kids, one toy". Even a reasonable solution is quite obvious on this basic level: "Share the home, share the toy."
But explaining to a young audience why nobody solved the conflict yet if causes and solution are that well understood would be a tough call. Not only for me but the most knowledgeable scholars around, I guess. Is it because of a lack of talking to each other? A lack of venues to meet and exchange? A lack of good will?
It is a question of "process" in the end, of the path that leads from recognizing causes to reaching a solution.
That means for any iniative that is supposed to break this deadlock: If you cannot explain to a kid how you would go about it, you cannot explain it all.
It is bound to fail then.