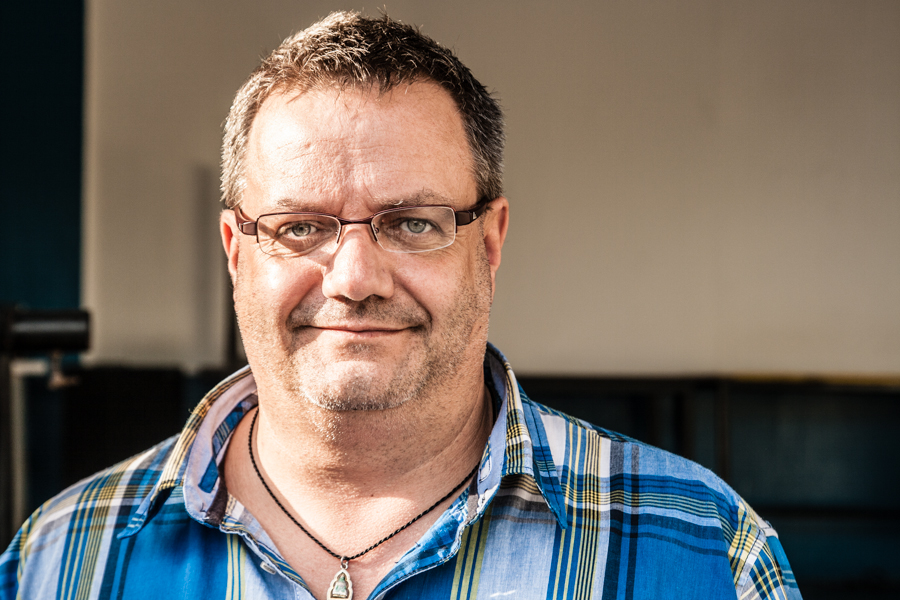 This is Gunter, he owns a German restaurant in Iraq, in Erbil, the capital of the semi-autonomous region of Kurdistan. Ordering a beer in his restaurant was a small home-coming for me. Because the beer was brewed 10km away from where I grew up. The food Gunter cooked was the same my grandma always prepared for me.
Gunter comes from a small town in Thuriniga, in the middle of Germany. Him owning a restaurant in Iraq was not a propect he could have fathomed some 25 years earlier. It was the fall of 1989 when he went for "a walk" and demanded freedom of movement, when he demonstrated against the government of the German Democratic Republic. In a childish move of vengeance this government enlisted him for military service. A couple of weeks later the Wall came down and the East-German forces were reunited with their West-German counterparts. Gunter stayed in the army and did what he had learned. He cooked. In Bosnia, in Kosovo, in Kabul. It was in the Afghan capital that he opened his first restaurant in 2003. Times were good at that time in Afghanistan. Everybody was optimistic, Gunter recalls. With every bomb attack this optimism vanished further, making him closing his restaurant in the process. 30.000 Euros were lost. He started again in Iraq. Same story here: many Internationals, optimism, no competition. This time it worked. Gunter wants to open his next restaurant on the island of Sri Lanka.
When I was asking Gunter what he thinks of Germany, if he would go back, he replied: "What could I possibly want there?"
Man sagt, Kurden haben die schönsten Augen, weil ihr Sprache verboten ist und ihr Leben in ihren Augen zu lesen ist.